Nestled in the heart of Honolulu, Hawaii lies Moanalua Gardens and its majestic Hitachi Tree. Those who venture through will find themselves surrounded by lush foliage, tranquil streams and a sense of peace that only nature can provide. But this spectacular garden has a mysterious history behind it, one that has been passed down from generation to generation. Moanaula Gardens, which is home to the annual "Prince Lot Hula Festival".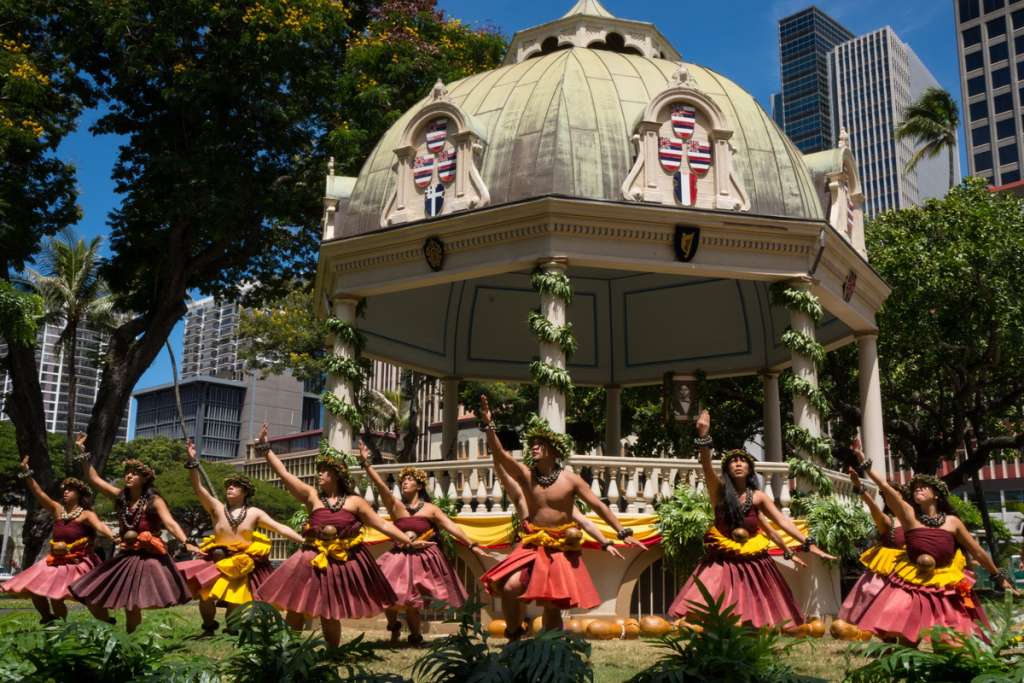 Among various attractions, the main attraction here is a demonstration of the typical Hawaiian dance, the hula, named after Hawaiian Prince Lot Kapuaiwa, who later reigned as King Kamehaheha V. He was fond of entertaining his guests, including missionaries, with a show of hula dancers. The Moanaula Gardens was the king's childhood home, and today it still contains many historic buildings and rare trees and plants.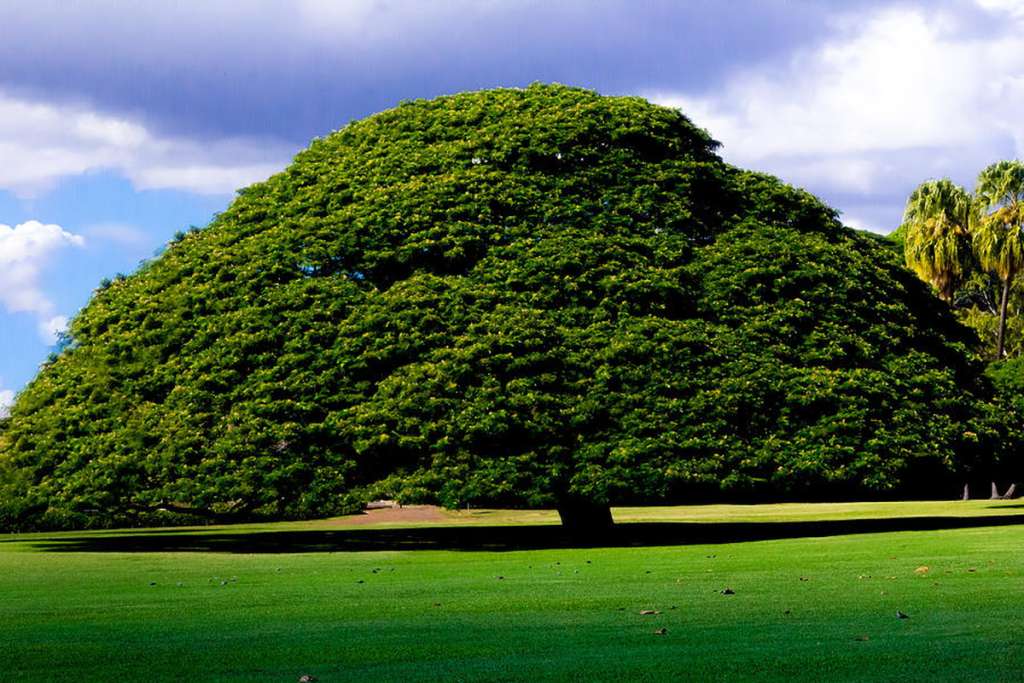 The area is open to visitors for a small entrance fee, with proceeds going towards the care and maintenance of the park. However, the majority of the maintenance costs are paid for by the Japanese electronics company Hitachi, due to a special tree.
It is a beautiful, huge shaman tree with a distinctive umbrella-shaped canopy in a grassy area in the middle of the park. Its age is estimated at 160 years, and its canopy covers an area 40 metres in diameter. The City of Honolulu has designated the tree as a historic landmark and has placed it under protection. It has also become one of the most popular corporate symbols in Japan.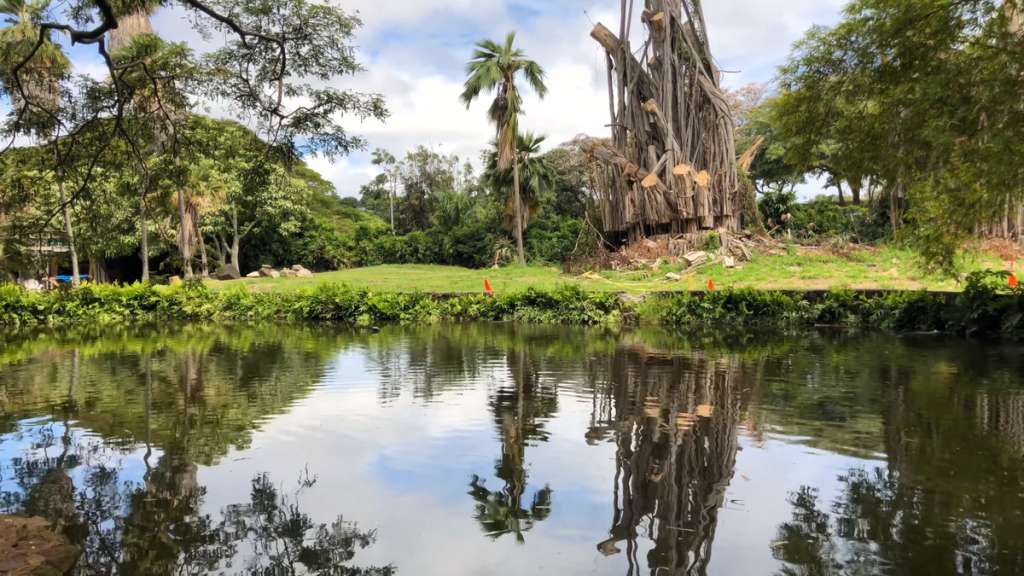 Since 1973, the Hitachi Group, now known as the Hitachi Tree, has used it as a symbol of its company worldwide. According to its website, it is a symbol of comprehensive leadership and broad business opportunities.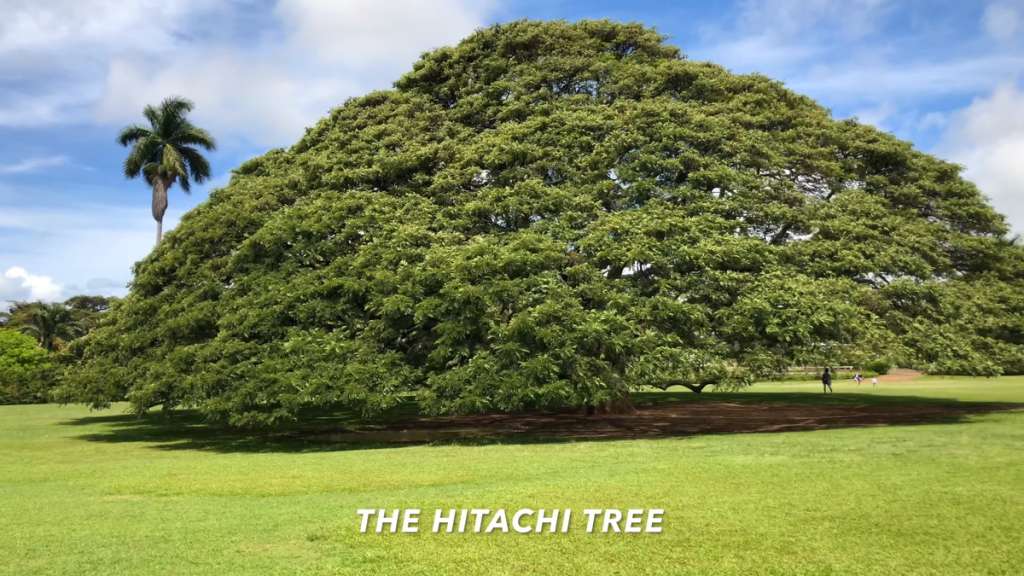 The company is one of the largest in Japan, a beloved and trusted brand. Thanks to this widespread recognition, Hitachi Fa has become very popular in the country. Almost every day, Japanese tourist buses arrive at the park for visitors to see and take photos with the tree.
The company originally paid $20,000 a year to the park's original owner, Samuel Damon, to use the tree in their advertisements. After Damon's death in 2004, the park became the property of a local company, Kaimana Ventures, who renegotiated the terms with Hitachi and raised the annual fee to $400,000.
According to Kaimana Ventures, this revenue will partially cover the $600,000 per year cost of maintaining the park.