Chillingham Castle has been standing proud for over 800 years, but it's not just its age that makes it special. This British castle is famously known as the most haunted historic castle in Britain, with centuries of chilling tales and hauntings to back up this claim. From ghostly apparitions to unexplained noises, Chillingham Castle is truly a place of mystery and intrigue.
For those who are brave enough to take the journey, here you will find everything you need to know about Chillingham Castle and its otherworldly inhabitants. From tales of a spectral bear roaming the halls to mysterious figures seen out of the corner of the eye, we'll explore all of this and more in our exploration of Britain's most haunted historic castle.
If you're looking for a spine-tingling adventure then look no further than Chillingham Castle. Prepare your nerves for a long night filled with supernatural surprises as discover one of Britain's oldest and spookiest secrets.
History of the Chillingham Castle
Chillingham Castle has a rich and unique history. It was first built in the 12th century as an ancestral home of the Grey family and is one of England's oldest castles. Over the centuries, Chillingham has been a royal residence, an army barracks, and a private home. Until recently, it was still inhabited by the descendants of its original owners. The castle stands as an impressive example of medieval architecture and is renowned for its many tales of hauntings and ghosts.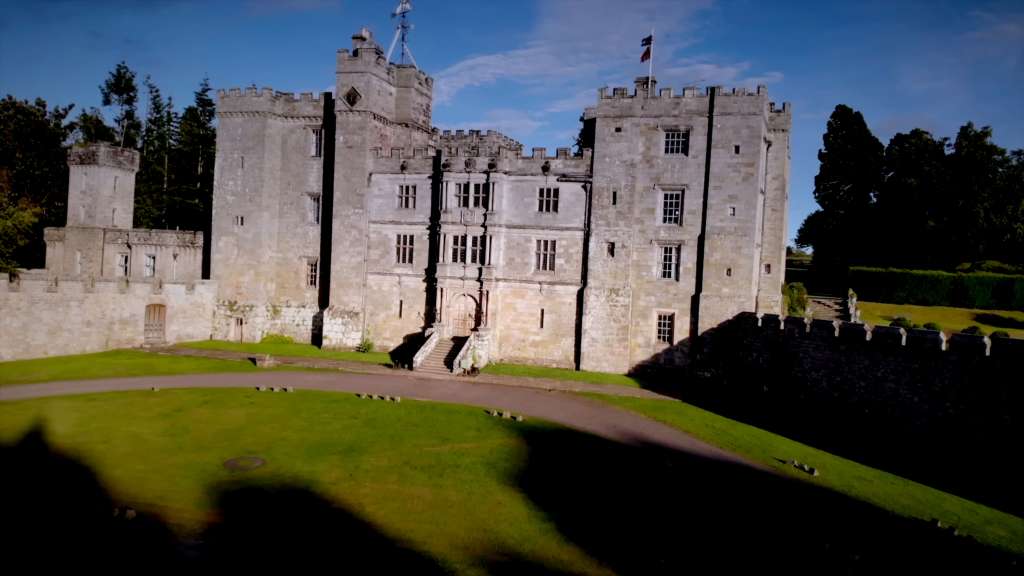 The castle underwent extensive renovations in the 17th century when it became a luxurious palace for King Charles II during his visits to Northumberland. During this time, the old fortifications were replaced with lavish interiors and grounds, making Chillingham Castle one of the most extravagant palaces in Britain. Unfortunately, the castle fell into disrepair in later years as it became neglected by its owners and gradually deteriorated.
Today, after extensive restoration work, Chillingham Castle has been preserved as one of Britain's most haunted historic sites. Visitors from around the world come to explore its ancient chambers where they may experience sightings or brush with otherworldly forces said to inhabit this unique building – making it perhaps Britain's most mysterious historic castle.
Architecture and Design of the Chillingham Castle
Chillingham Castle is a historic building steeped in history and mystery. It was originally constructed in the 13th century and has since been renovated and extended over the centuries. The castle still carries much of its original architecture, which includes towers, walls, a gatehouse, and a fortification wall. Its design features Gothic windows, battlements, and crenellations along its roofline. The interior of the castle also reflects its age with many original features such as fireplaces, vaulted ceilings, and stone floors.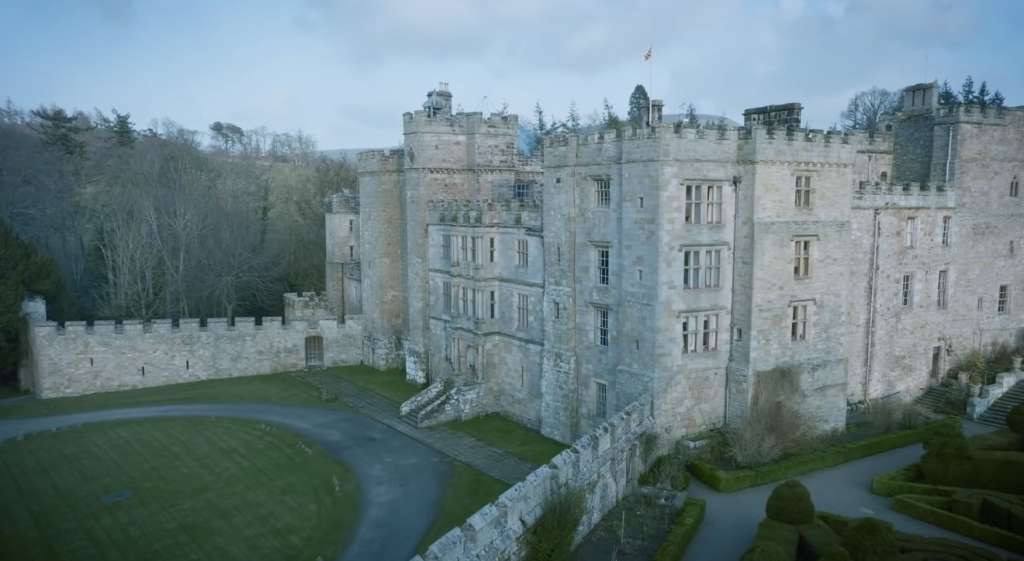 The castle is renowned for its dungeons, which were used to imprison prisoners during medieval times. The dungeons are located beneath the castle's main hall and feature two levels with cells made from stone walls that reach up to 6 feet thick. In addition to being used as a prison, these dungeons were also believed to be used for torture purposes.
The castle grounds are home to an array of gardens filled with lush greenery, trees, and flowers. There's also an old chapel located because is believed to be haunted by former priests who died there in centuries past. All these features make Chillingham Castle an iconic landmark that stands out against the stunning Northumberland countryside it overlooks.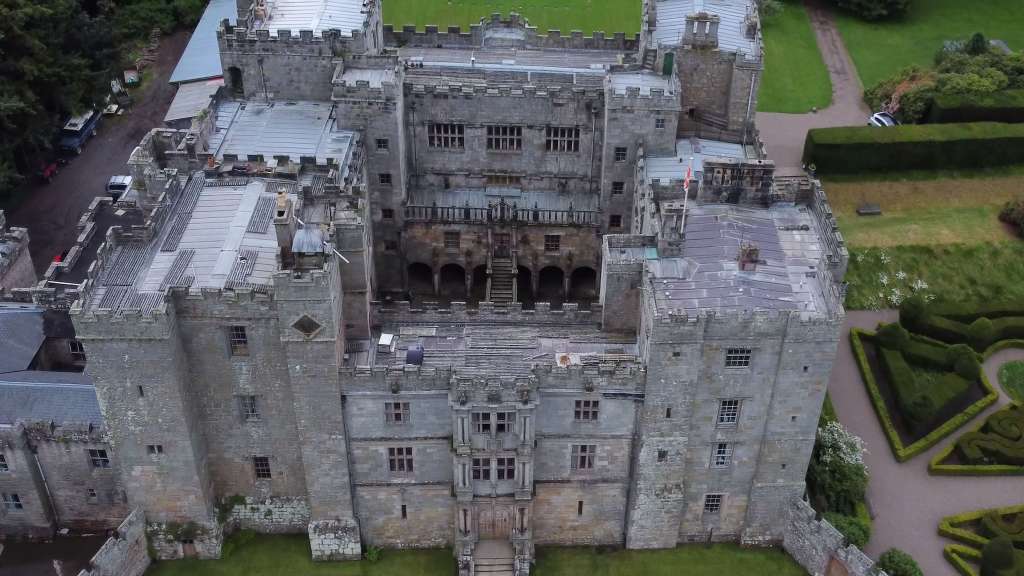 From its sweeping turrets to its haunting dungeons and beautiful gardens, Chillingham Castle is truly one of Britain's most historic castles that continues to captivate visitors today with tales of mystery and intrigue from centuries ago.
Ghost Sightings of the Chillingham Castle
Chillingham Castle has a long-standing reputation for its ghost sightings. It's said to be one of Britain's most haunted castles, with tales of spectral figures and strange occurrences throughout the centuries. Witnesses have reported seeing a 'Blue Boy' ghost roaming the castle grounds and corridors, a figure believed to be the spirit of a young boy killed by his father in the 14th century. In addition, visitors have reported hearing mysterious footsteps, doors slamming shut on their own, and furniture moving around of its own accord.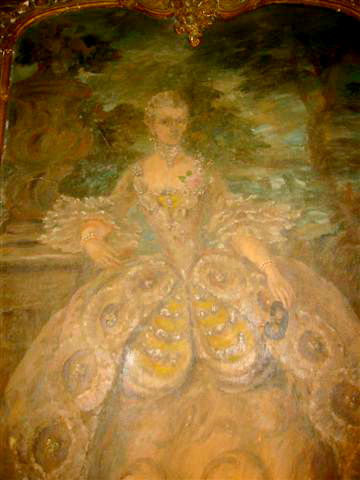 The castle is home to several other ghosts too. This includes the 'White Pantry Ghost', an unknown female figure who reportedly lingers around the White Pantry area at night; and the 'Grey Lady', believed to be the daughter of King Henry VIII who was bricked up alive in a secret chamber at Chillingham Castle during her lifetime. These are just two of many reports that people have made about supernatural activity taking place at Chillingham Castle.
There's no doubt that Chillingham Castle has been witness to some strange happenings over time – whether these are true hauntings or just stories passed down through generations remains unknown. Whatever is really going on at this British castle, it certainly leaves quite an impression on all those who visit it.
Short Review of Our Editor Michelle's Visit to Chillingham Castle
I had the pleasure of visiting Chillingham Castle a few months ago, and let me tell you, it was an experience I won't soon forget! If you're looking for a spooktacular time, then this is the place to be. Trust me, you won't be disappointed!

First off, the castle itself is absolutely gorg! The architecture is to die for :). I mean, it's been standing since the 12th century, so it's got history for days! And let me just say, walking through those corridors and secret passages was like stepping back in time. I felt like I was part of some medieval ghost story or something!

But the real reason I loved Chillingham Castle so much was, of course, the ghosts! Now, I ain't gonna lie – I was a little skeptical at first. I mean, how haunted can one place really be, right? But, oh boy, did this castle deliver on the spooks! The ghost tour was legit the highlight of my visit. Our guide was so knowledgeable and had the most amazing stories about the castle's past residents – both the living and the dead. You could really feel the energy in the air as we moved from room to room.

I had a few spine-tingling moments myself – like when we were in the infamous Chamber of Horrors. The atmosphere was so heavy, and I could've sworn I heard whispers coming from the walls. It was totally eerie! And then there was the Grey Lady, who's said to roam the corridors. I didn't see her myself, but some peeps in our group were convinced they caught a glimpse of her. Talk about goosebumps!


What really sold me, though, was the dungeon. It's said that hundreds of prisoners were held captive and tortured there during the castle's darker days. And as we descended the cold, damp steps into the bowels of the castle, I couldn't help but feel a little shiver run down my spine. The energy down there was palpable – like you could sense the fear and pain that once filled the room.

So, yeah, if you're into all things creepy and paranormal, Chillingham Castle is defs the place for you. I had such a blast, and I can't recommend it enough! Even if you're not a hardcore ghost enthusiast, the history and architecture alone are worth the visit.

Seriously, guys, if you ever find yourself in the area, do yourself a favor and make the trip to Chillingham Castle. It's an experience you won't wanna miss! And who knows, maybe you'll even have a close encounter with one of the castle's resident spirits…

<3 Michelle
The Ghosts Of Chillingham Castle
Over the centuries, many visitors and staff have reported encounters with several famous ghosts that are believed to haunt the castle. Here are some of the most well-known: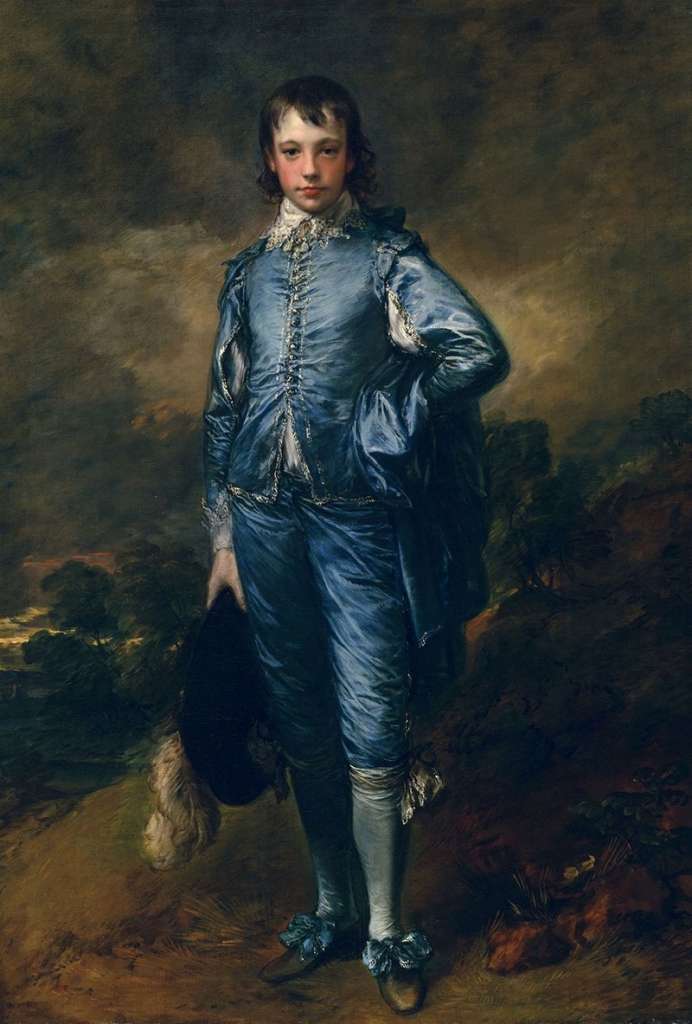 The Blue Boy – Also known as the Radiant Boy, this ghost is said to be a young boy dressed in blue. He has been spotted in the Pink Room, where guests have reported strange blue flashes of light and the sound of a child crying. It is believed that the boy's remains were discovered in the castle walls during renovation work in the 20th century.
Lady Mary Berkeley – Lady Mary was the wife of Lord Grey of Wark and Chillingham. After her husband left her for her sister, she was heartbroken and spent the rest of her life in the castle. Her ghost has been spotted wandering the halls, dressed in a flowing white gown, and is often accompanied by the sounds of rustling silk.
The White Pantry Ghost – This ghost is believed to be the spirit of a frail, elderly woman who once worked as a pantry maid. She has been seen in the castle's pantry, dressed in white, and is known to ask for water. Visitors have reported seeing her face suddenly appear through the wall, frightening them as they explore the castle.
John Sage – A former torturer at the castle, John Sage is said to haunt the Torture Chamber. His spirit has been seen and heard by visitors, who report the sound of dragging chains and the heavy breathing of a man in pain. It is said that Sage was murdered by an angry mob after he killed the son of a local nobleman during a gruesome torture session.
The Phantom Monk – The spirit of a monk is said to roam the castle grounds, particularly near the Chapel. This ghost has been seen wearing a hooded robe and is thought to be a former resident of the castle who once practiced alchemy. Some visitors have claimed to experience a sudden drop in temperature when in the presence of the Phantom Monk.
These famous ghosts, along with the castle's rich history and macabre past, continue to captivate visitors and paranormal enthusiasts from all over the world.
Special Events And Tours Of Chillingham Castle
Chillingham Castle is home to a wide range of special events and tours. From ghost hunting evenings and spooky historical talks to family fun days, there's something for everyone here. The castle's grounds have become a popular destination for people looking for an exciting day out with their friends or family.
The castle offers guided tours throughout the year, providing visitors with insight into its long history. A knowledgeable guide will lead you through the ancient corridors of the castle, sharing stories from centuries past. On certain days, visitors can also enjoy a hearty meal in the Great Hall, recreating the experience of dining like a medieval lord or lady!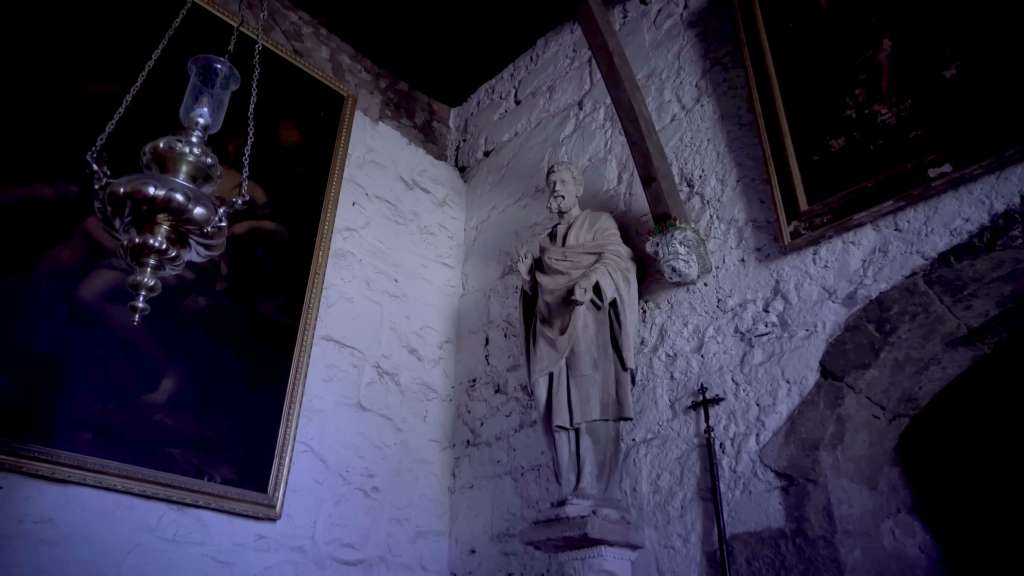 If you're feeling brave, why not take part in one of the castle's ghost hunting evenings? There are plenty of tales about strange phenomena occurring within Chillingham Castle's walls – perhaps you'll be lucky enough to experience it yourself! These events usually involve late night vigils with paranormal experts on hand to discuss any oddities that may arise during your stay.
So if you're looking for an immersive experience full of history and intrigue, Chillingham Castle is sure to deliver. Whether you're here for a guided tour or a spine-tingling ghost hunt – this historic castle awaits your visit!
Conservation Efforts Of Chillingham Castle
Chillingham Castle has been preserved over the centuries thanks to a number of conservation efforts. In the early 14th century, it was granted a royal license from King Edward I to crenellate and fortify, which meant that it could be developed with defensive walls and towers. These measures helped to protect the castle from attack and allowed for further renovations throughout its history.
In more recent times, the castle's owners have worked hard to ensure that Chillingham Castle is kept in excellent condition. The current owner, Sir Humphry Wakefield, has invested heavily in restoration projects, including the rebuilding of a 13th century chapel and extensive repairs to various parts of the building. He also established an educational charity in order to promote the study of Chillingham's history and upkeep of its grounds.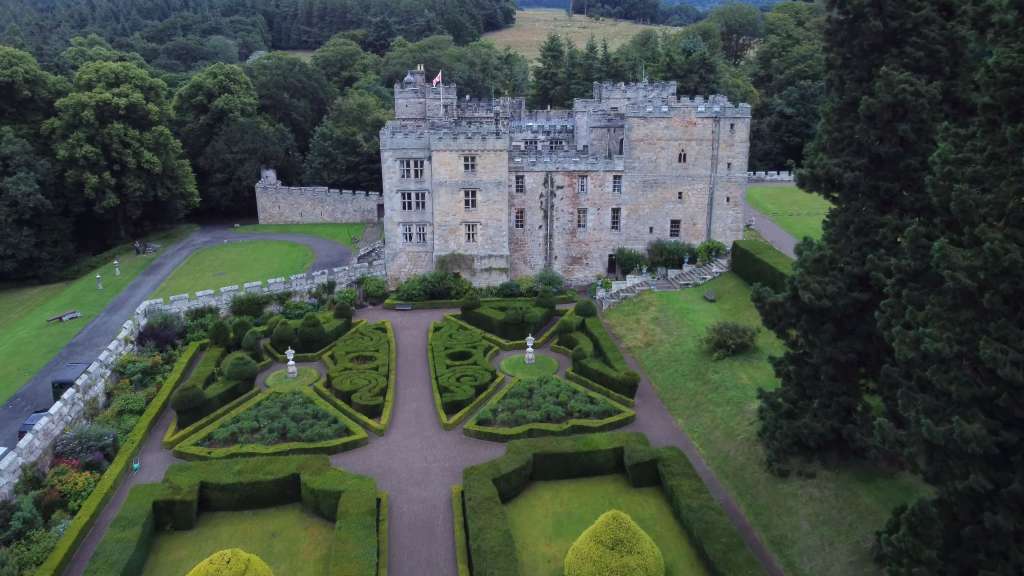 Thanks in part to these efforts, Chillingham Castle can still be admired today as one of Britain's most fascinating historic sites. Its incredible architecture gives visitors a glimpse into England's past while its wealth of ghostly tales add an extra layer of intrigue for those who dare venture inside.
Location And Contact Details
The castle is located in Northumberland, England, on the border with Scotland. It's about an hour's drive away from Newcastle upon Tyne and close to Alnwick Castle. Visitors can easily reach the castle by car or public transport.
The address of Chillingham Castle is Chillingham, Northumberland NE66 5NJ.
The phone number to contact them is +44 1668 215359
and their email address is enquiries@chillingham-castle.com.
For more information about visiting the historic castle, please visit their official website at chillingham-castle.com.
For those interested in a guided tour, Chillingham Castle offers guided tours through its rooms and grounds every day (except Mondays). Guided tours are available throughout the year and visitors can book tickets online or by calling them up directly. Visitors can also participate in events like ghost hunts and murder mysteries held at the castle during certain times of the year – these events must be booked in advance directly with the castle's staff or online through their website.
Frequently Asked Questions About Chillingham Castle
Is The Castle Open To The Public?
This is an important question for anyone interested in visiting Chillingham Castle, Britain's most haunted historic castle. The answer, thankfully, is yes. The castle has been open to visitors since 1982 and offers a great opportunity to learn more about its long and fascinating history.
The castle is managed by a trust and offers guided tours of the property. Visitors can explore the various rooms, including the Great Hall and King John's chamber. They can also take part in activities such as ghost hunts, falconry displays, sword-fighting demonstrations and archery lessons.
The castle also hosts regular events throughout the year such as medieval banquets, wedding ceremonies and theater performances. There's something for everyone at Chillingham Castle so it's definitely worth a visit if you're ever in Britain! You won't regret it – this place is oozing with history and mystery!
Does The Castle Have Any Special Events Throughout The Year?
For those interested in a more immersive experience, there are a variety of special events held at Chillingham Castle throughout the year. Events range from traditional ghost tours and paranormal investigations to historical reenactments, music concerts and art exhibitions. Each event helps bring the castle's past alive, providing guests with an educational and entertaining experience.
Additionally, visitors can take part in workshops held by experts on topics such as medieval weapons and armours, stone carving and ancient crafts. The workshops give attendees an opportunity to learn about the castle's unique history while also creating their own memories of it. With so many interesting activities on offer, guests of all ages can be sure that they will have an unforgettable time at Chillingham Castle.
For those who'd like to get up close and personal with one of Britain's most haunted historic castles, attending one of its special events is certainly worth considering. From ghost walks to historical reenactments, Chillingham Castle offers something for everyone – making it an ideal destination for anyone looking for a unique adventure!
What Kind Of Paranormal Activity Has Been Reported?
What kind of paranormal activity has been reported? People have reported a variety of strange occurrences at Chillingham Castle, Britain's most haunted historic castle. Reports range from sightings of ghosts and other supernatural creatures to flashes of light, odd noises, and even objects being moved by an unseen force.
Some visitors have also experienced sensations like sudden chills or a feeling of being watched as they explore the castle grounds. There are numerous stories about hauntings that have been passed down through generations, with some dating back hundreds of years.
The most famous ghost at Chillingham Castle is the 'Blue Boy', a young spirit said to haunt one of the chambers in the castle. He is said to appear as a small child in blue clothing, with glowing eyes that can be seen in the darkness. Other accounts speak of a spectral white dog roaming the grounds late at night and an eerie black figure that appears in windows and doorways.
While many people believe these stories, others remain skeptical; however, there's no denying that something strange is going on at Chillingham Castle. Whether it's truly haunted or not may be known – but it makes for an interesting visit!
Is There A Gift Shop On The Premises?
The good news for those wanting to take something physical away from their visit is that Chillingham Castle does indeed have a gift shop. It stocks items ranging from books about local history and art prints featuring scenes from around the castle grounds, to postcards and other souvenirs that make perfect mementos of your time there.
No matter what type of souvenir you're looking for, Chillingham Castle offers something for everyone – even if you don't manage to buy anything in the gift shop!
Conclusion
The chillingham castle is a truly unique and fascinating experience. It's no wonder why it's one of Britain's most haunted historic castles. With its long history, special events, and paranormal activity, it has something for everyone.
Visiting the castle can be an exciting and eerie experience. Whether you're looking to explore the castle grounds or take part in a special event, there's plenty to do here. Plus, it boasts a gift shop full of interesting souvenirs that you can take home with you after your visit.
Finally, if you're looking for a spooky adventure that goes beyond just visiting a castle, Chillingham Castle offers some truly incredible experiences. From ghost tours to movie screenings, there are plenty of ways to explore the mysteries of this historic site. So make sure to add Chillingham Castle to your list of must-see places in Britain – you won't regret it!