Dubai-based design studio Ardh Architect has proposed a floating tent resort that would allow guests to sleep hundreds of meters above the ground in the mountains of Sharjah, United Arab Emirates. The ambitious project, called the Floating Retreat, was initiated by the Sharjah Investment and Development Authority to "look into a new typology of hospitality".
Design and Layout
The Floating Retreat will host up to 10 canopies suspended from the mountainside, each serving as a floating hotel room complete with room service, entertainment, and WiFi access through headsets and tablets. The resort tents will feature fabric sides and clear material facades to offer panoramic mountain views. Privacy has been considered as well, with the floating rooms positioned to avoid close proximity to each other.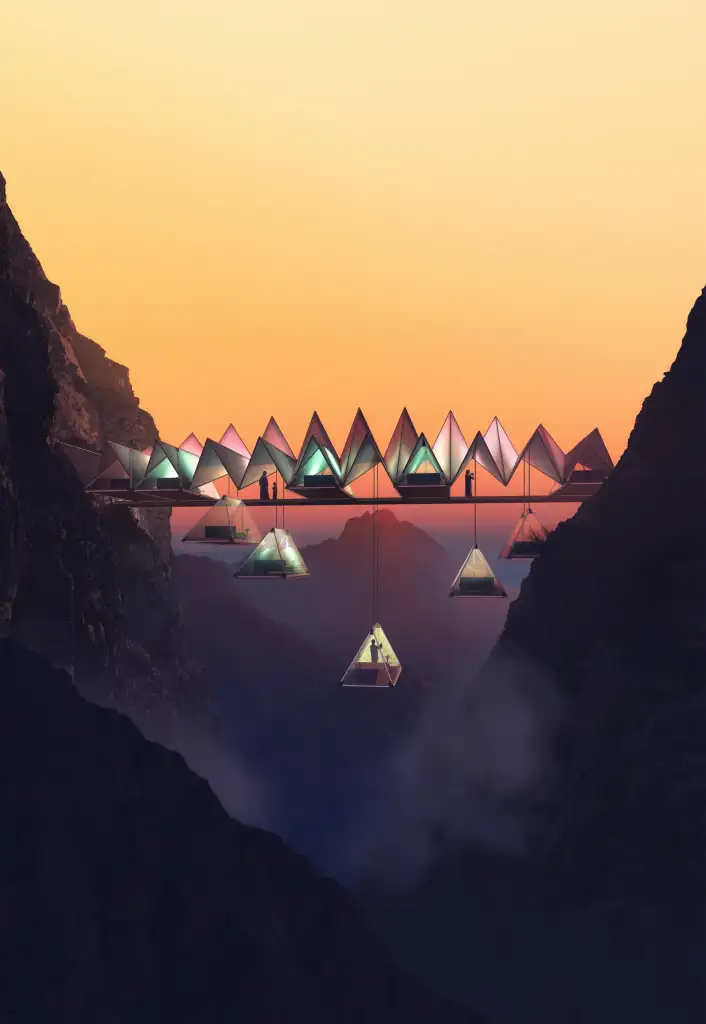 Each floating hotel room will have a private bathroom, access to a five-star spa located at the top of the mountains, and a main reception area on the ground floor with concierge service and a restaurant. The resort will offer different floating tent layout options and cater to different guest booking purposes including business retreats, spiritual escapes, and yoga sessions.
Accessibility and Availability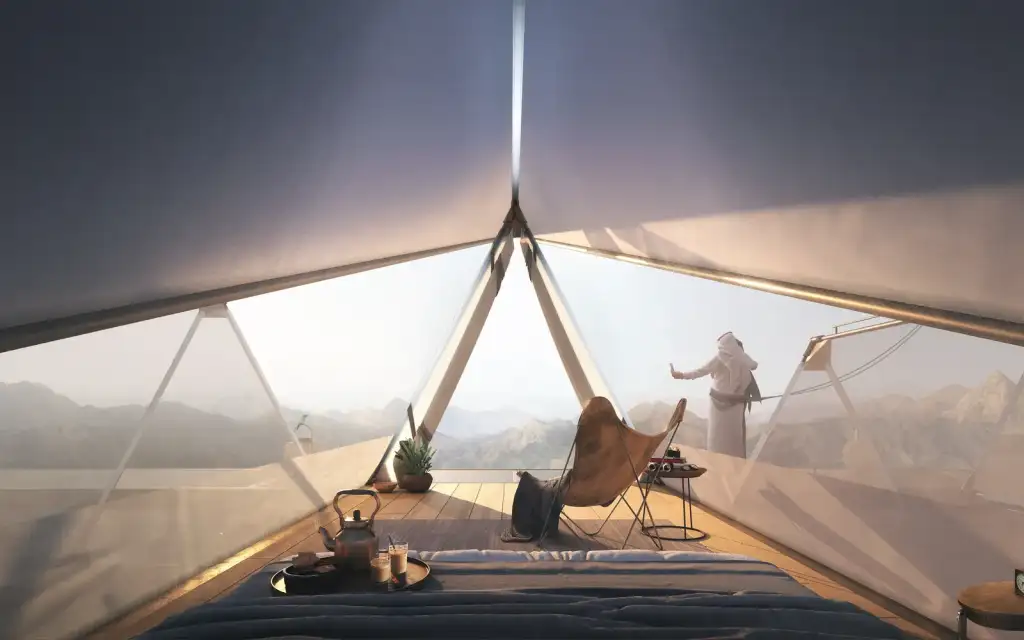 Guests will have 24-hour access to the tents in winter and daytime access only from May to September. The launch date has not yet been announced and the production of the Floating Retreat is currently pending.
Safety Considerations
The Floating Retreat raises questions about the safety of its design. However, hotel staff and engineers will always be on-site and trained to address any safety concerns, including fire hazards, stuck tents, or intense wind. The tents will also be equipped with double suspended cables for added safety measures. In the event of a stuck tent, the cables will allow the pod to swing to the side of the mountain where guests can be safely retrieved by a mountain climbing team.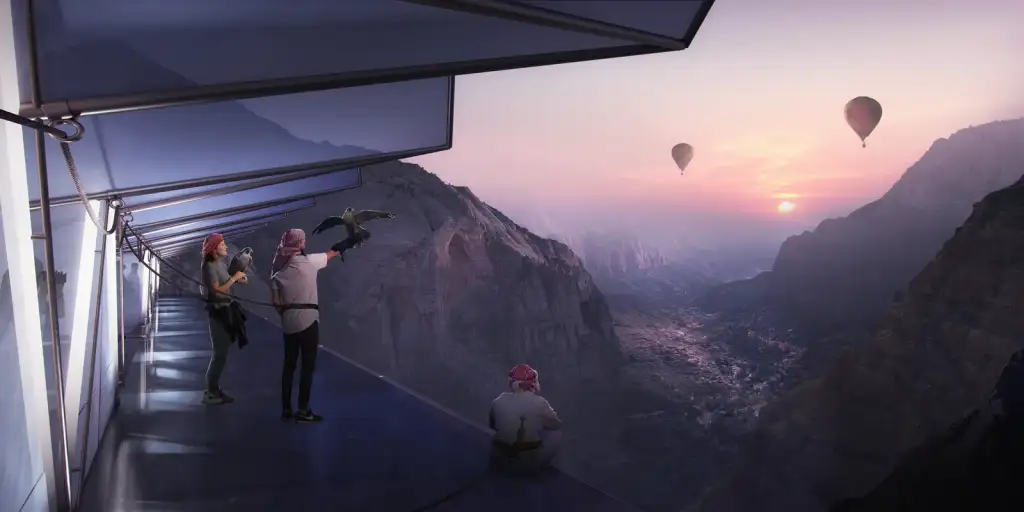 The Floating Retreat offers a new level of luxury hospitality in the mountains of Sharjah, UAE. With its suspended canopies offering panoramic mountain views and luxury amenities, the resort is poised to attract adventurous travelers seeking an extreme experience. With safety measures in place, guests can enjoy the unique experience of floating above the ground while enjoying the comfort and convenience of a five-star hotel.