"If walls could talk, Scotland's castles would have tales of centuries past to share." Scotland is home to many beautiful and unique castles, some of which are steeped in history. From the impressive Edinburgh Castle to the romantic Eilean Donan Castle, these magnificent structures offer a glimpse into a bygone era. In this post, we'll be exploring five of the most beautiful Scottish castles that stand as regal reminders of our nation's rich heritage. For those seeking an escape from modern life and a journey through time, these enchanting fortresses will not disappoint. So come along and join us on a virtual tour around the best Scottish castles!
1. Dunrobin Castle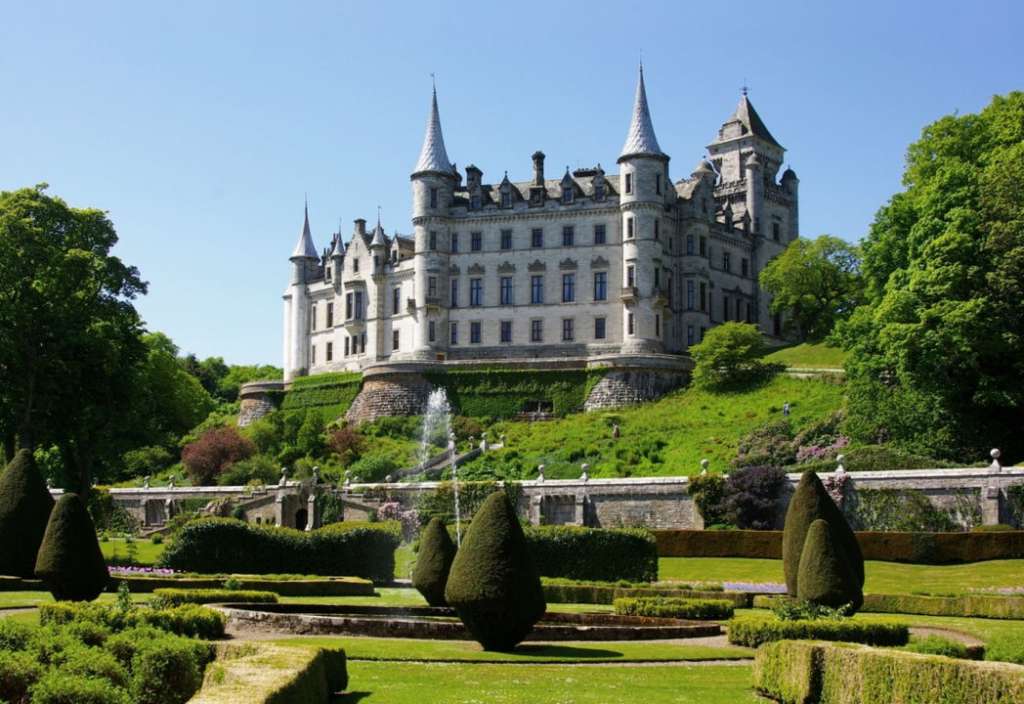 Perched atop a rocky outcrop, Dunrobin Castle stirs the imagination with its awe-inspiring beauty. Its imposing turrets and gleaming towers stand in stark contrast to the rolling hills of the Scottish Highlands – a powerful symbol of freedom and strength. Enchanting visitors for centuries, this historic stronghold is one of the most majestic castles in Scotland.
As you approach Dunrobin Castle, you can almost sense its timeless grandeur and beauty. The castle dates back to at least the early 1300s, and has been home to many generations of Clan Sutherland. Inside, you'll find a stunning collection of paintings, tapestries and furniture from centuries gone by – all carefully preserved for future generations to enjoy.
The grounds surrounding Dunrobin Castle are also worth exploring; take a stroll through the manicured gardens or down to the rocky shoreline nearby – it's an experience that will stay with you long after your visit ends. With its stunning views and spirited history, Dunrobin Castle is an enchanting reminder of Scotland's proud heritage – an unforgettable destination for any traveler.
2. Kelburn Castle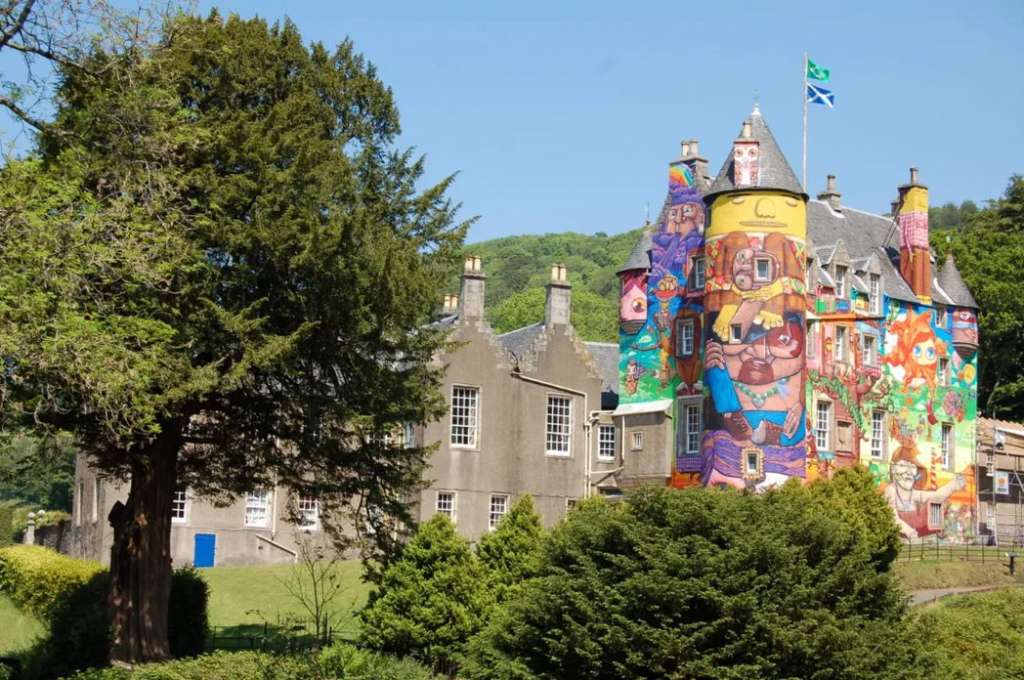 Kelburn Castle is one of the five most beautiful Scottish castles and has been standing since 13th century. It's a truly impressive sight, given that it's the oldest family-owned castle in Scotland and is also home to one of the longest continuously inhabited families – The Boyle family. With its iconic turrets, lush gardens, and rich history, Kelburn Castle is a must-see for any Scottish castle enthusiast.
The castle itself is stunning, with its large stone walls and four towers protecting it from outside threats. Inside the castle are multiple grand halls, bedrooms, and a chapel that were all built over 500 years ago! One of the most distinctive features of Kelburn Castle is its exterior artwork – an array of vibrant colors painted onto the stone walls in 2003 as part of a renovation project.
The grounds surrounding Kelburn Castle are equally impressive. This includes sprawling gardens with exotic plants from around the world, an ancient woodland full of wildlife, and even a mini golf course for visitors to enjoy! There's something for everyone at Kelburn Castle – from history buffs to adventure seekers.
3. Eilean Donan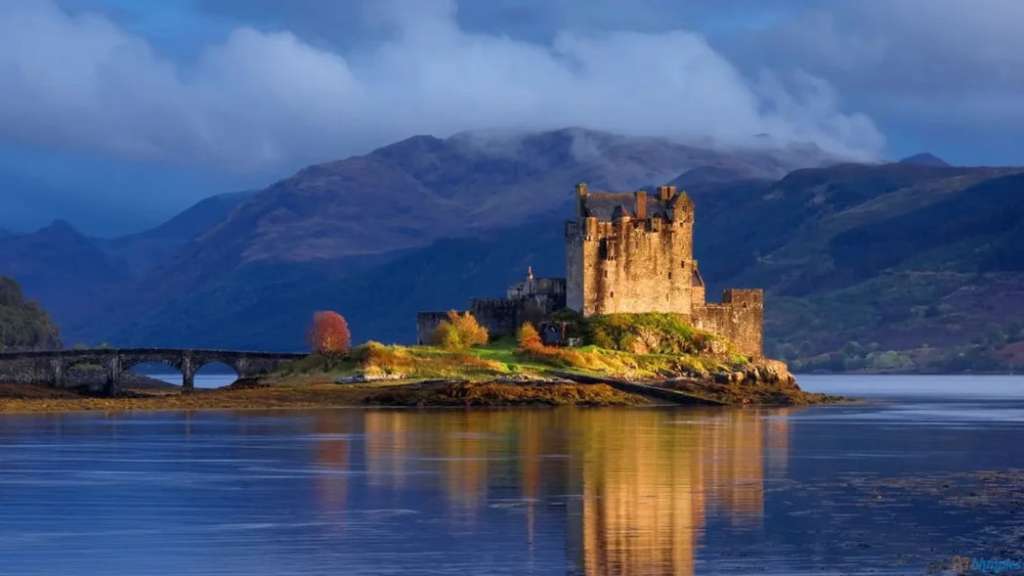 Eilean Donan is the iconic Scottish castle, nestled on its own private island, and one of the most picturesque castles in all of Scotland. Its white walls gleam against the waters of Loch Duich and Connemara beyond, making it a truly remarkable sight. The castle has been passed down through generations since its construction in 1220, each time bearing witness to Scotland's tumultuous history.
The castle was destroyed by government forces in 1719 during the Jacobite uprising but was rebuilt in the early 20th century with no expense spared. Today, visitors can explore its rich history inside and out, learning about its role as a fortress and stronghold over centuries of conflict. From the turrets to the Great Hall with its beautiful stained glass windows, it is easy to see why this castle is so beloved by Scots and tourists alike.
The wild landscape surrounding Eilean Donan makes it an ideal spot for photography or simply taking in the breathtaking view. Whether you are looking for a romantic getaway or just a day trip with friends, Eilean Donan will give you memories that will last a lifetime. With a sense of awe and wonder lingering long after your visit is over, this majestic castle is sure to be remembered fondly for years to come.
4. Lews Castle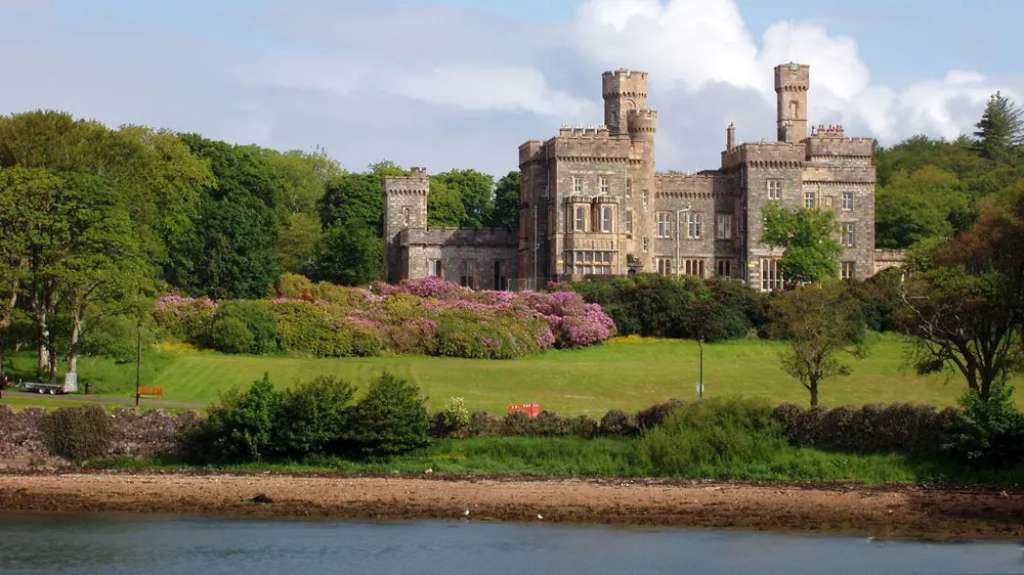 Lews Castle is a stunning Scottish castle located on the Isle of Lewis in the Outer Hebrides. It's an iconic symbol of Scotland's past, standing majestic atop its hilltop overlooking Stornoway Harbour. Built in 1847 for Sir James Matheson, it has become one of the most beautiful castles in Scotland.
The sandstone structure exudes grandeur and charm from every angle. Its sweeping turrets, elaborate stained glass windows and intricate stone carvings are all reminders of its glorious past. With its elevated position, visitors can enjoy breathtaking views of the surrounding countryside as far as the eye can see.
Inside, you'll find exquisite interiors that are just as impressive as the exterior. From elegant ballrooms to luxurious bedrooms and bathrooms, no detail has been overlooked in recreating this magnificent castle. Whether you're a history buff or simply looking for a beautiful place to explore, Lews Castle is sure to impress with its sheer beauty and grandeur.
From its impressive architecture to its stunning views and luxurious interiors, Lews Castle is undoubtedly one of Scotland's most beautiful castles. Next up on our list is Barnbougle Castle – another amazing Scottish castle waiting to be explored!
5. Barnbougle Castle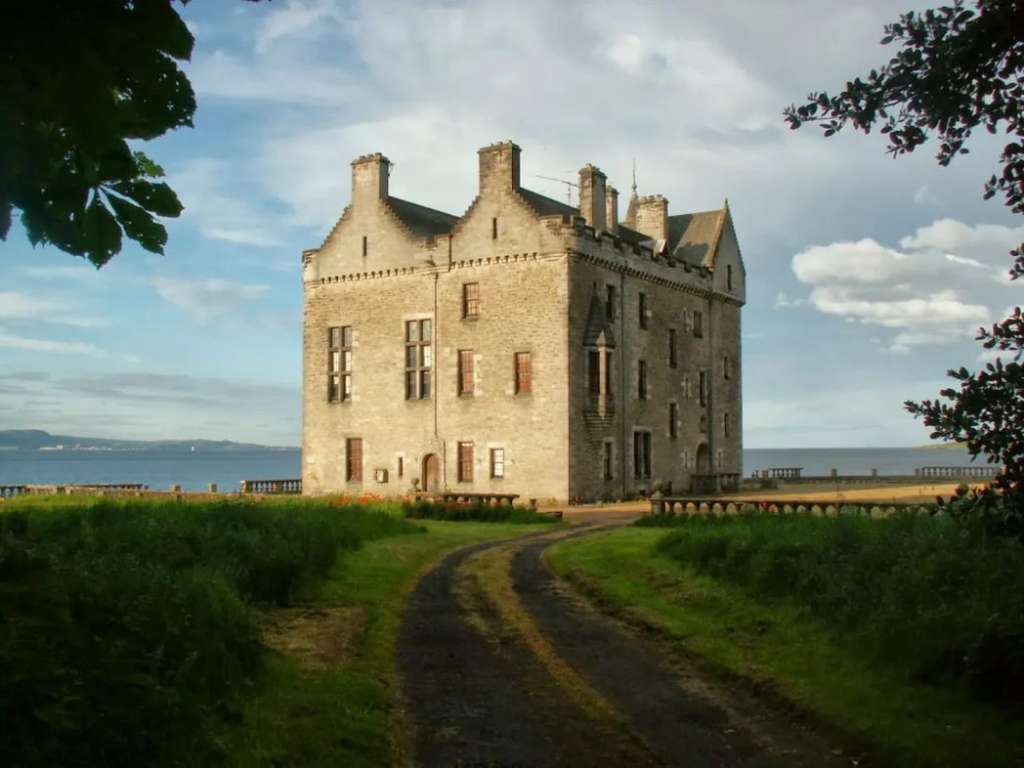 Barnbougle Castle is a stunning architectural wonder that sits perched atop a hill in Scotland. With its grand towers and turrets, it's no surprise that this majestic structure has been an inspiration to writers and artists alike for centuries.
The castle dates back to the 13th century, when it was first built by the Earl of Rosebery. Over time it has seen many additions and renovations, giving it its unique look today. Inside, visitors can explore the castle's many rooms and hallways, which have been carefully preserved as they were in their original form.
Though Barnbougle Castle may not be as well-known as other Scottish landmarks, its beauty makes it one of the most impressive castles in Scotland nonetheless. From its imposing towers to its exquisite interiors, this incredible structure is sure to captivate any visitor with its charm and grandeur. A visit to Barnbougle Castle is an experience you will never forget!