Dutch photographer Rick Kloekke was greeted by a wonderful sight when he visited his family in San Marino, one of the smallest countries in the world. After a few rainy days, the photographer was able to admire San Marino floating in a sea of fog, which he captured and compiled a spectacular time-lapse video of his shots of Monte Titano and its surroundings.
The small country has a population of nearly 32,000, with the two most populous cities being San Marino (the capital) and Serravalle, which has a population larger than the capital. San Marino is the third smallest state in Europe, smaller only than Monaco and the Vatican. It was the smallest republic in the world from 301 until Nauru became independent in 1968. San Marino is a parliamentary republic with one of the oldest republican constitutions in the world, dating back to 1244.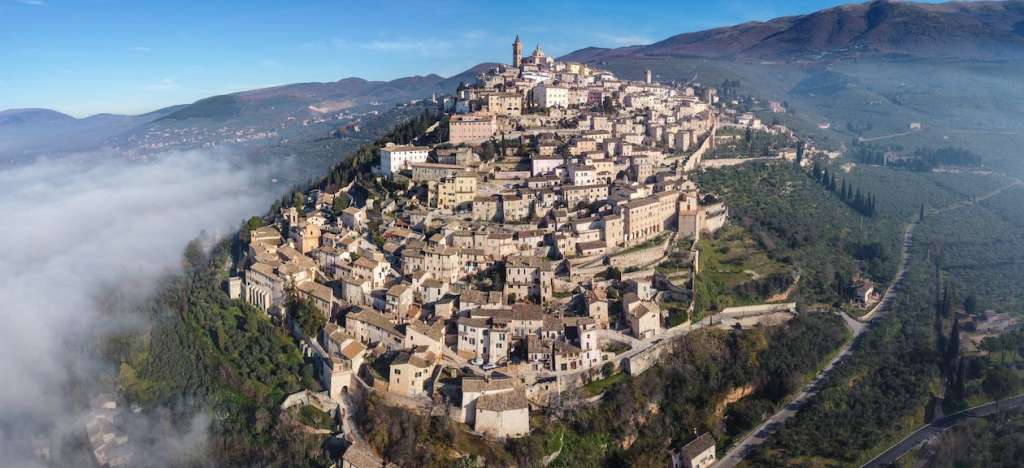 San Marino is an enclave of Italy, on the border between the Italian regions of Emilia-Romagna and Marche. Its topography is dominated by the Apennines, the highest point being Monte Titano at 749 metres. At the top of Monte Titano you can see an 11th century and a 13th century fortress.
Tourism is very important, with more than 3 million tourists visiting San Marino every year. The main attractions of the country, apart from its natural beauty, are to be found in San Marino, with its medieval old town surrounded by a medieval wall and hundreds of years old buildings and churches.
But we know you're interested in the video, so without further ado, here's the amazing film 😍